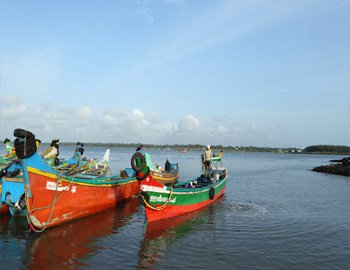 Famed for its natural harbour, one of the finest in the world, Cochin has earned the sobeiqueet "Queen of the Arabian Sea". Cochin is one of India's most interesting cities. Here you can see the oldest church in India. The ancient temples, churches and synagogues in this district are of special interest to the archaeologists and historians. From time immemorial, Arabs, Chinese, Dutch, British and Portuguese sea farers followed the sea route to Cochin and left their impression on the town. A jewish community with roots going back to 1000 AD, a 16th century synagogue, and a palace built by the portuguese and given to the Raja of Cochin which was later renovated by the Dutch are part of Cochin.
Cochin port is one of the largest in India. All the islands ie Willingdon, Bolgatty, Gundu, Fort Cochin and Vypeen are connected by Ferry. Bridges and road connect Ernakulam with Willingdon Island and the Fort Cochin, Mattancherry. The Portuguese Fort is situated on the northern end of Vypeen Island at Pallipuram. You can see the Chinese fishing nets in Fort Cochin.
Cochin International Airport is situated at a distance of about 35 kms from the center of town. It is well connected with all the major cities in india by frequent flights. The Ernakulam Junction railway station is right in the middle of town and is a part of a very extensive network of railways connecting it to all parts of india.
Kochi – The IT Hub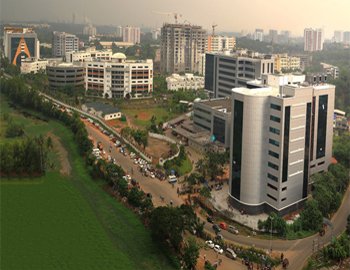 Kochi is known as the IT hub of Kerala. The pride of Kochi, InfoPark was established in 2004 and remains the pioneer of Information Technology development in Kerala. This ambitious project is located at Kakkanad and is spread across 100 acres of land. InfoPark consist of several IT majors like Tata Consultancy Services, Wipro, OPI Global, IBS Software services and US Technology etc. All these companies are providing jobs to several youth in the state.
Developing Face of Kochi (Ernakulam)
Kochi is a fast developing district of Kerala. Though Trivandrum is the capital city of Kerala, when compared to Kochi, the development is in a slow pace. The government of Kerala has introduced several development projects in Kochi, the commercial capital of Kerala. Currently, the Metro Rail Project is undergoing in Kochi.
The plan for metro rail project intitially started from 2004 itself. But it really began working when the Kochi Metro Rail Project director board signed a contract with Delhi Metro Rail Corporation on 4 April 2013. The first phase of the project is expected to be completed by June 2016.